Based on a Pew Research Center poll, over a third of Americans are unsure about or definitely will not get vaccinated. However, there remains skepticism within the remaining two thirds; this doubt is related to specific vaccines and their effectiveness.
While most of the modern "Anti-Vax" sentiments are still present now more than ever, there seems to be a widespread fear among those who usually are "Pro-Vaccine".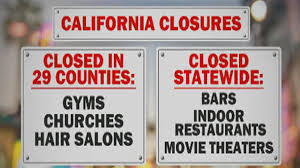 If you have been paying attention to the news it is no surprise that a few states are going through some sort of shutdowns such as California...
Sorry, there are no polls available at the moment.
Liam Murphy, Joe Jordan, and Kenny Yoshino break down the latest news in the MLB, NFL, and NBA in a sports crossover special edition Cinco De...
Robert Bucko(The Klay Thompson of Wheeling), Solomon "Flight 23" Hudson, Ryan Gallivan(Benchmob leader) and Liam Murphy discuss what's new around...