Remote Learning From a Student's Perspective
     With the switch from in-person to digital school this past March, schools have struggled to continually adapt old curriculums to a new environment. It seems that the experimental period has mostly passed, but for students, certain parts of remote learning remain difficult to navigate. When it comes to understanding these difficulties, it's best to go straight to the source, so to the source we go. Here are three students' perspectives on adjusting to the 2020-2021 school year.
     When talking to these students (and others beyond them in more casual discussions), one struggle tends to come up: a lack of focus. The combined stress of outside distractions, family responsibilities, and even the work environment serves to turn students off. Multiple students mention growing tired before the end of the school day, especially because they are sitting in one spot for hours. "The structure of having school separated from my home life was kind of important for me to function," says Ronnie Cruz, senior. "Now it's like my brain doesn't know what to do."
     Cruz isn't the only one battling an unusual work environment. Claire Goodman is a homeschool graduate who now teaches private voice lessons online. Though she can now set her own schedule, she doesn't miss the long hours of online homeschool classes. "I never sit teaching for more than an hour and a half at a time," says Goodman, "so I can imagine staring at a screen for a long time— especially as a person with ADHD who cannot handle that— I think it would be very difficult."
     Fortunately, WHS faculty has been fairly receptive in students' eyes. "A lot of teachers are being more flexible with things," says Cruz. To him, the format of digital class feels similar to in-person school— aside from not being able to communicate with classmates as easily. Teachers still instruct and assign homework as usual, but the alternating block schedule gives students an extra day to focus on certain assignments. 
     The one drawback which teachers cannot fix is the overall sense of disconnect many students get from breakout rooms. Depending on the situation, classmates might not engage in small groups like they would in in-person school, making conversations difficult. "If people are actually talking and have their cameras on, it's fine, but people who just sit there… it's a waste of time," says Noelle Lawson, freshman. 
     There isn't much to be done about the format of online classes despite the drawbacks students are facing. Zoom may allow for people to meet face-to-face, but it has its limitations— especially when students are stuck in a monotonous work environment. The best we can do is work towards better strategies for dealing with the cards we have. 
About the Contributor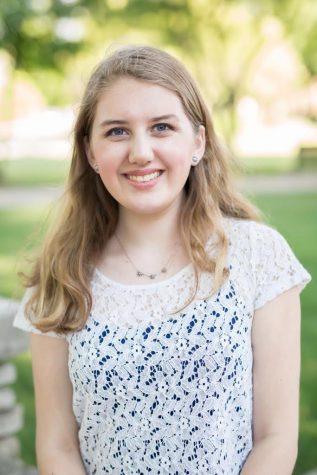 Miranda Lawson, Staff Reporter
Miranda Lawson
is a senior in her first year of journalism. Her hobbies include ranting about literature, annoying her dog with show tunes, and writing articles and prose until her skeleton rots away at her keyboard.