The Importance of Women of Color In Politics
Meet The Writers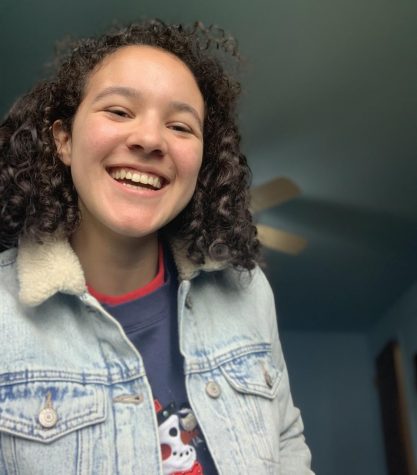 More stories from Anabel Perez-Brennan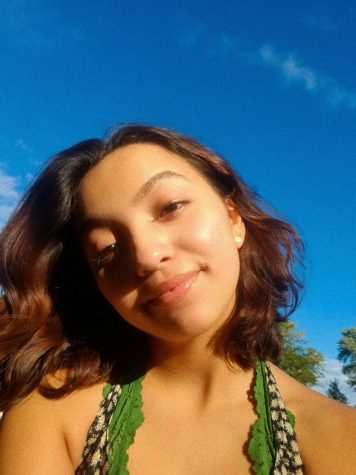 More stories from Victoria Benavides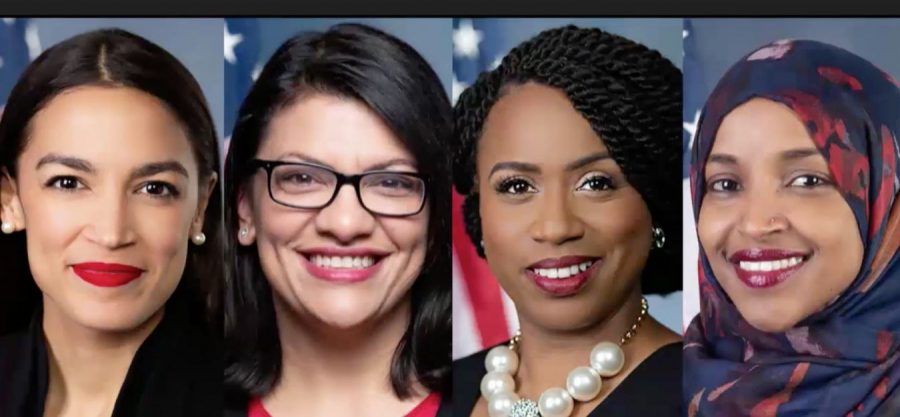 "Ape in heels" 
"Feminist nightmare" 
"Gorilla face"
President Obama's "baby mama"
Listing just a handful of the names former First Lady Michelle Obama has been called over the years demonstrates the racist, sexist, and dehumanizing insults women of color in politics learn to endure. Every year, more and more women of color obtain positions of power in the political atmosphere. This representation is necessary to combat the tidal wave of negativity against change, but also to encourage young girls to find and use their voice. After all, as Michelle Obama always says, "when they go low, we go high."
As two women of color ourselves, we'd like to highlight a few women who have made major strides in politics recently, and the impact their representation has had on us as well as our community. With the help of a peer and a teacher close to our hearts, we dove deep into the lives of our role models while working on this piece. In such a divisive political climate, women of color have become more prominent than ever before, making it crucial to appreciate and acknowledge them.
Alexandria Ocasio-Cortez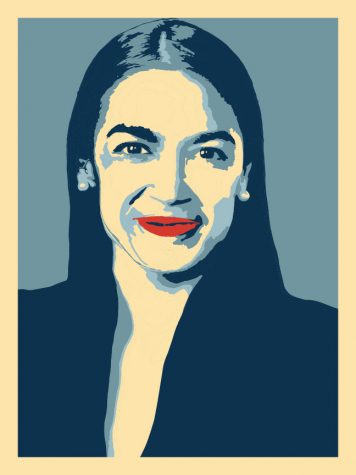 Age: 31 years old
Ethnicity/Race: Puerto Rican
Position: U.S. Representative for New York's 14th congressional district since 2019
Education: Boston University
Alexandria Ocasio-Cortez, or AOC, has become a figure of empowerment and inspiration for young women of color. The youngest congresswoman ever isn't afraid to speak her mind and is known for her witty comebacks and sharp rhetoric, defying stereotypical gender norms along the way. In congressional hearings, she gets straight to the point as seen in the October congressional hearing with Facebook CEO Mark Zuckerberg. She called him out on Facebook's controversial fact-checking update and his failure to condemn white supremacy. 
Ocasio-Cortez's work demonstrates her passion as an advocate for worthy causes. She helped create a committee in support of the New Green Deal and convinced many of the 2020 presidential candidates to support it as well. She single handedly raised $1 million for COVID relief to essential workers through an Instagram livestream. AOC is changing the field of politics and has a bright and revolutionary future ahead of her. Elizabeth Delgado, Social Studies teacher, explains, "[AOC is] part of the Democratic party, but she's not there to maintain the status quo… she's saying 'I'm here to talk about the needs of our young people and I'm here to talk about the inequalities that still exist for women, and the double standards.'"
Indeed, in addition to her work in politics, AOC holds the door open for younger generations to become interested in their local and national government. Syeda Khan, Senior, says, "Gen Z is the most diverse generation in the United States so far. It's amazing that we don't have to wait until our generation climbs up the ladder in order to see representation. Right now AOC is the most well known woman of color in office, but as the years progress there definitely will be more." 
Ilhan Omar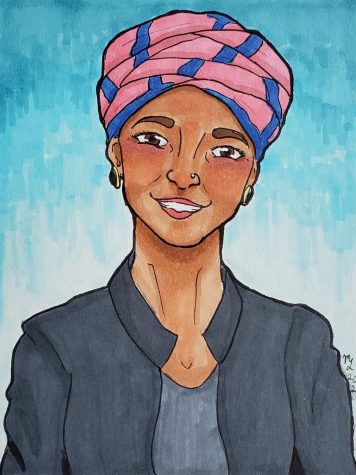 Age: 38 years old
Ethnicity/Race: Somali American
Position: U.S. Representative for Minnesota's 5th congressional district since 2019
Education: North Dakota State University
Representative Omar is the first Somali America, first African born American, and one of the first Muslim American congress woman. Elizabeth Delgado offered her thoughts on Omar as well. "That older generation was taught that you have to be colorblind. So for them, that was the right thing to do; you don't address race, you don't talk about it, you just treat others with respect and love and that's it… Being colorblind is not okay because you're dismissing a whole person's identity and experiences." Omar embraces her ethnicity, often using it as a platform for reaching out to young voters of color.
Illhan Omar has only been in office for a year, but the impacts she's had have been far reaching. So far she has introduced 20 bills and amendments, passed 12 to the House of Representatives, and has co-sponsored 371 bills. Representative Omar has passed amendments in regards to climate change, prison reform, government transparency, and welfare for low-income constituents. In the House, she is known for her passionate, progressive ideals. Omar is present within her community and genuinely advocates and cares for her constituents. She offers a fresh perspective when it comes to passing legislation in the House.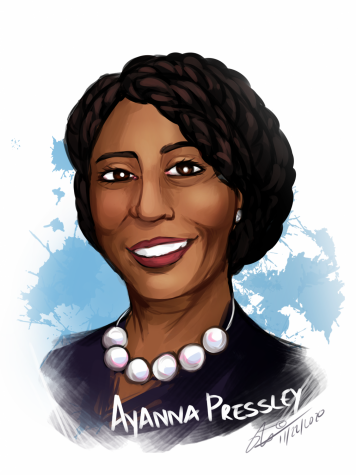 Ayanna Pressley
Age: 46 years old
Ethnicity/Race: African-American
Position: U.S. Representative for Massachusetts's 7th congressional district since 2019
Education: Boston University
Ayanna Pressley is the first woman of color to be elected as a congresswoman to represent Massachusetts. Representative Pressley dealt with adversity growing up and has used those struggles as motivation to do better. She appreciates civic engagements and recognizes the direct role Congress has on the well-being of its constituents. 
Syeda Khan says, "I definitely do think having women in the government offers a good dynamic to our political system. Our history hasn't always been the most diverse… I mean every founding father was a carbon copy of the other. Having a woman in politics allows for a different set of perspectives in office and can account for progressive change to close the gender gap. However, I don't think that being a woman automatically guarantees you to create progressive change. It depends on the woman in power and their agenda." Pressley won a seat in the Boston City Council in 2009 and focused on education reform. She helped pass policy to reduce the dropout rate of pregnant teens, enforced a inclusive and medically correct sex education course in Boston schools, and worked with the National Black Women's Justice Institute to research the school-to-prison pipeline for young women of color.
Representative Pressley once stated that, "at some point or another, everyone has felt unseen and unheard and marginalized." Her time in Congress has challenged our society's focus on privileged groups and instead shifts the focus to under privileged groups. 
Rashida Tlaib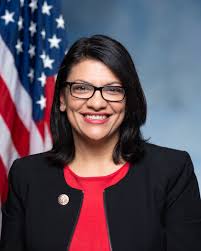 Age: 44 years old
Ethnicity/Race: Palenstian 
Position: U.S. Representative for Michigan's 13th congressional district since 2019
Education: Wayne State University, Western Michigan University Cooley Law School
Rashida Tlaib comes from a family of Palenstian immigrants and, along with Rep. Omar, is one of the first Muslim American woman to be elected to congress as well. Representative Tlaib had said "My mere existence as a member of Congress as a Palestinian causes a lot of fear, because I'm here as a human being, as an American, that is saying to the world that we exist." She isn't afraid to break down barriers and make herself known. She's passionate about social justice and her goal is to create a better tomorrow for everyone.
She organized the "We Have A Right to Breathe" Campaign in defense of her constituents from billionaire Matty Moroun. Mr. Moroun was bringing in semi-trucks that were polluting the neighborhood; it was her campaign that got him to stop. Tlaib is also an attorney for the Sugar Law Center of Economic and Social Justice. She uses her position to fight racist ideals and promote equity within her community. 
Sonia Sotomayor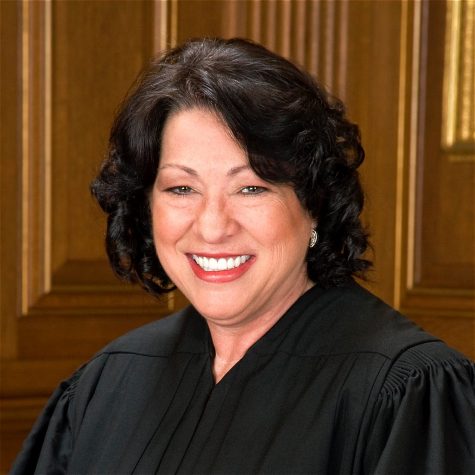 Age: 66 years old
Ethnicity/Race: Hispanic/Latina
Position: Supreme Court Justice since 2009
Education: Princeton University, Harvard Law School
Sonia Sotomayor made history as the first Hispanic and Latina member on the Supreme Court. To Elizabeth Delgado, "it was just such a proud moment" seeing a woman like herself in the highest seat of American government. Sotomayor was nominated by Barack Obama in 2009 and has since been among the majority in landmark Supreme Court rulings such as King v. Burwell which passed the Affordable Care Act, and Obergefell v. Hodges which legalized same-sex marriage across all 50 states.
Sotomayor constantly acknowledges the implications and responsibility of her judicial role, saying, "I strive never to forget the real world consequences of my decisions on individuals, businesses and government." This philosophy can be seen in all of her rulings and her compassion is certainly something that will benefit the Supreme Court for the years to come.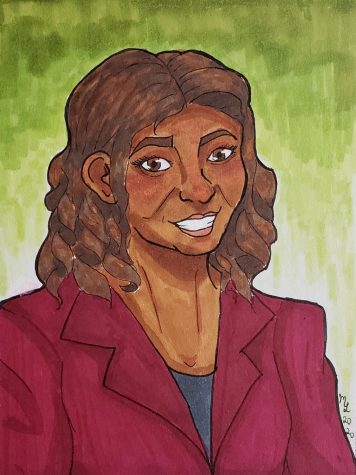 Michelle Obama
Age: 56
Ethnicity/Race: African American
Position: Former First Lady 2008-2016, Lawyer
Education: Princeton University, Harvard Law School
Michelle Obama became a household name as the first Black First Lady in the White House as well as a prominent female role model for political figures navigating influence in the age of social media. Barack Obama's 2008 campaign coincided with the rise of social media and divisive news coverage, making Michelle a target for vicious ridicule. Elizabeth Delgado acknowledges the extra hurdles women of color face when pinned against others, saying, everything is double or triple the work for women of color. "As women, I feel like most of us still have to prove that we're smart enough… and then being non-white adds an extra layer of work." In our society, we hold women to a higher standard than men. Women have to be smarter, faster, and more controlled than a man to even start to be taken seriously. If you're a person of color, those standards become even higher. Elizabeth Delgado elaborates "Even on top of that, you've gotten your degree, you've gone through college, you've worked at a job for a couple years; you know what you're doing, but now for some reason you still feel like you have to prove that you're as intelligent as the other (white) women in that position."
Through this adversity, Obama proved herself again and again as a woman deserving of her accomplishments. In addition to being the only First Lady to hold two Ivy League degrees, Obama launched the Let's Move! campaign and My Plate as a nationwide effort to address childhood obesity and encourage nutritional eating, and passed The School Lunch program, setting new nutrition standards for schools. Over 30 million students were able to access more nutritional lunches. Initiatives such as Reach Higher and Let Girls Learn encourage the pursuit of education, and, with the help of Second Lady Dr. Jill Biden, Joining Forces focused on supporting and offering opportunities for veterans and military families.
Michelle Obama's memoir Becoming stood out on bookshelves as the best-selling book of 2018, won the NAACP Image Award for Outstanding Literary Work, and won a Grammy for Best Spoken Word Album for its audiobook edition. She continues to be a relatable and down-to-earth symbol of a new era of First Ladies, and her influence on young women of color is far from over. 
Kamala Harris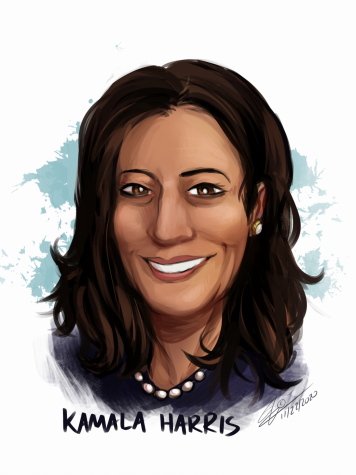 Age: 56
Ethnicity/Race: Black/South Asian descent
Position: Vice President-Elect
Education: Howard University, UC Hastings College of the Law
Speaking of a "new era," Kamala Harris broke major barriers in the 2020 election as the United States' first Black, first South Asian, and first female Vice-President elect. "When you put women of color in those [powerful] positions," Elizabeth Delgado says, "you are kind of already giving that example to women that it can be done, but now you're telling men not only can it be done, but look, they're just as intelligent, they're just as capable, they are just as skilled. So they're going to start growing up in a world where it's normal to have women, especially WOC be represented in these leadership roles." Young girls around the country will now grow up alongside the notion that powerful women can receive positions without having to sacrifice their integrity or values. They are able to earn their rightful spot in American society because they are capable.
During the 2020 Vice-Presidential debate with Mike Pence, Harris' words echoed through the televisions of millions of Americans. "Mr. Vice President, I'm speaking," she declared. And the Vice President elect continues to speak. Not only for herself, but for generations of women of color looking for a beacon of possibility.
**** To learn more about Biden-Harris policies, check out our Politics tab****
Of course, we acknowledge that there are countless women of color in politics fighting for people like you and me. We couldn't finish this story without mentioning several women: Stacey Abrams, Georgia House of Representatives minority leader from 2011-2017, is credited with her tireless efforts this year to get voters to show up and vote, flipping Georgia blue. Cori Bush went against all odds and defeated Missouri incumbent, Rep. William Lacy Clay Jr. becoming the first Black woman to represent Missouri. And last but certainly not least, Deb Haaland and Sharice Davids became the first two Native American women in Congress after this most recent election. They come from an extremely underrepresented group in Congress and vow to keep fighting for other minority groups.
There has been a rise of passionate and driven women of color in Congress, but this is only the beginning. In the years to come, we can only hope to see even more representation and advocates for the voices of oppressed groups. As young women, seeing iconic figures like Alexandria Ocasio-Cortez, Sonia Sotomayor, Kamala Harris, and Michelle Obama challenge societal expectations for what a woman of color can do not only reinforces our potential, but amplifies our voices. In a society where double standards have limited what young girls see themselves becoming, having role models achieve what we thought wasn't possible truly expands the possibilities of what we can achieve ourselves. 
The world is changing, one powerful woman at a time.
About the Contributors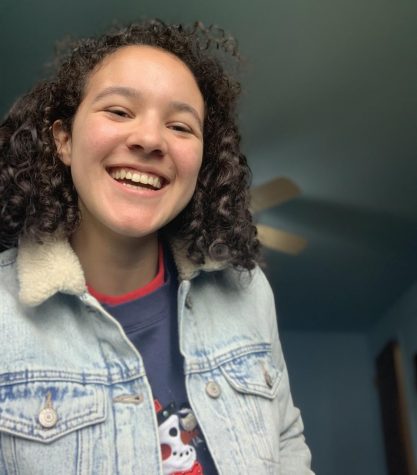 Anabel Perez-Brennan, Staff Reporter
Anabel "Ani" Perez-Brennan
is a senior in her first-ish year of journalism, writing for Wildcat Beat. In addition to being obsessed with music and Star Wars puzzles, Ani likes pi
ñ
a coladas and getting caught in the rain (she hopes you get this song lyric reference, but if you don't, that's also okay since it's true; she does very much enjoy pi
ñ
a coladas, and thinks rain is dope).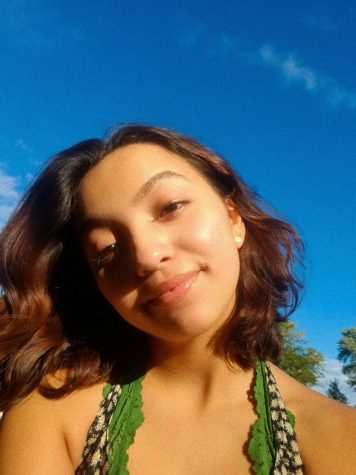 Victoria Benavides, Staff Reporter
Victoria "Benny" Benavides
is a senior and reporter for 1.5 years. Joined to listen to Uhrik's tangents and stayed to talk crap about politics.