Reflecting on 2020 Celebrity Deaths
Saying 2020 has been a rough year may just be the understatement of the century. In addition to a global pandemic, it seems that every other month we lose another idol. Although time in quarantine feels like it moves slower, it's crucial that we reflect back on the year once and awhile. Celebrity deaths often hit close to home because of the role models, trend setters, and leaders that shape our society, and how we see bits and pieces of ourselves in them. Our connection to pop culture is much stronger than we admit, and it's only right to shine the spotlight on a few of the big names we have lost this year.
---
Kobe Bryant, NBA Player, January 26th, 2020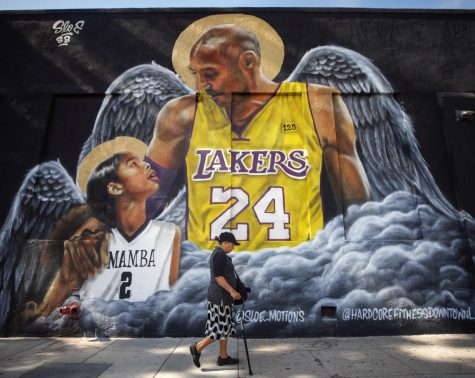 The sports world was taken aback by the death of NBA superstar, Kobe Bryant, and his daughter Gianna after word of a helicopter crash in late January. In addition to being a Hall of Fame player, Bryant was a 5-time NBA Champion, 2-time Finals MVP, and 15-time All-NBA player. Liam O'Neil, Senior, says, "[his death] was a big shock and I had to do some research to make sure it was real." 
What made the death of Bryant so difficult is the way it resonated across age groups. Parents felt the pain in the loss of a child, while children felt the pain in the loss of a role model and father figure. Remembering the imprint of Kobe's legacy carried into the rest of the NBA season. Bryant's 20-year career on the Los Angeles Lakers made a Laker win at the NBA Finals this year all the more special.
In an interview with Tim Reynolds, Lakers Guard Danny Green said "it's hard not to think about him, whether you're a part of this organization or not, he's always going to impact the game and have a presence, especially for us."
O'Neil says, "honoring those big heroes can always be difficult because you don't know if you're doing too much or too little. I'd say as Jordan was the face of the Bulls basketball team, Kobe will now be the face of the Lakers." In addition to Bryant's legacy on the basketball court, he made a name for himself as an advocate for victims of terminal illness, homeless youth, cancer research, and women in sports. When it comes to a legend like Kobe, simply appreciating his impact on the sports world and following his footsteps off the court is enough.
Naya Rivera, Actress, July 8th, 2020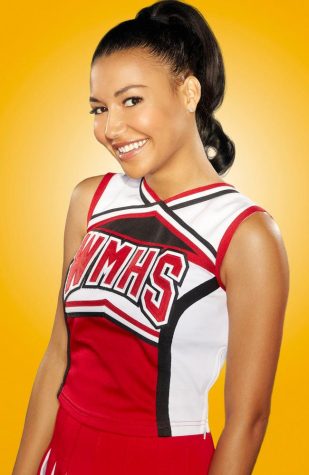 Glee fans everywhere had their hearts broken, once again, in July. Following the deaths of fellow castmates Cory Monteith and Mark Salling in earlier years, news of another passing hit the fan base hard. Rivera's death was ruled a drowning after several days of investigation. She managed to save the life of her 4 year-old son before her death. The disturbing situation shook the FOX community, as well as Glee fans. 
Sophomore Evie Poulianov says, "It was really a shock. I didn't expect it at all. Especially because she has one of the most iconic roles in Glee as Santana and I would never expect it. And since they couldn't find her for days, I would constantly be checking Google and her costars' instagram [accounts] for any information they had on her."
Rivera's unfortunate death serves as a reminder to fans of how valuable life is. Rivera's most prominent role remains Santana from Glee; a pioneering character who portrayed the struggles of LGBTQ+ youth with integrity and wit. Her work on the show continues to instill the hope of a more accepting future in fans and non-fans alike. 
Chadwick Boseman, Actor, August 28th, 2020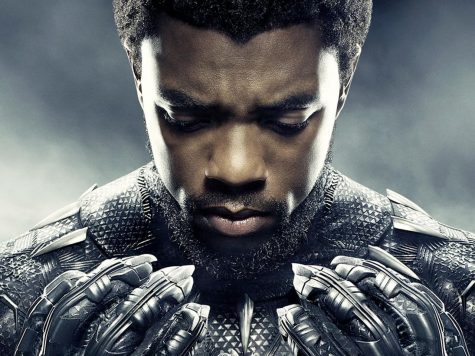 After over a decade of movies, Marvel broke barriers with Black Panther in 2018, by reinventing the superhero genre through the enlistment of an almost all-black cast. For Marvel fans, this moment was significant. Gustavo Leyva, Senior, says, "watching a movie with a black lead and African American casts was just powerful." Chadwick Boseman portrayed King T'challa, and other iconic black roles such as Jackie Robinson in 42, James Brown in Get On Up, and Thurgood Marshall in Marshall. Boseman died late this summer after a four year long battle with cancer that he kept private.
Leyva explains the moment he found out about Boseman's death, saying "I talked about it with my friend and word was spreading fast at work that we even took a moment of silence on the cooking line. It was just a very hard feeling and incredibly sad knowing we lost another great actor and even better person." Admiration for Boseman skyrocketed when it was discovered he had been battling cancer, and the surgeries and chemotherapy that come with it, while simultaneously filming some of his most memorable movies in the last four years, such as Black Panther, Avengers: Infinity War, Avengers: End Game, and Da 5 Bloods.
Boseman will be remembered as a real-life superhero, and as Viola Davis, award-winning actress who worked alongside Boseman, put it, "Chadwick…..no words to express my devastation of losing you. Your talent, your spirit, your heart, your authenticity."

Ruth Bader Ginsburg, Supreme Court Justice, September 18th, 2020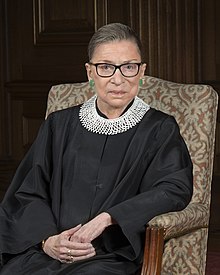 Ruth Bader Ginsburg, former Supreme Court Justice, lost her battle with pancreatic cancer at age 87. She was known as a strong voice in fighting for women's rights during her 27 years on the Supreme Court. Her death sparked fears about the future of Supreme Court legislation when her seat was replaced by heavily conservative judge Amy Coney Barrett, creating a 6-3 conservative majority. 
AP US History teacher, Mrs. Lennon, explains, "I think my APUSH perspective comes from knowing that RBG was not alone in breaking glass ceilings and championing equality and opportunity for marginalized people. She was a more recent crusader in a centuries old fight by women and men alike…the fight to live up to the ideals set forth in the Declaration of Independence. I think she would be the first one to point out that she was not the only one, the first one, or even the greatest one to push for equality. I think this perspective makes me hopeful that the fight for equality will continue, even with one of its greatest champions gone, because there are so many who have fought and will fight for true equality.
"If you want to keep [RBG's]  legacy alive, then find a way to support women's rights. It could be by volunteering, donating money, or writing to your Senators or Congresspeople about issues of women's rights. There are so many small ways to get involved. For a woman like RGB, we get involved to keep her legacy alive."
When asking Mrs. Lennon for her thoughts on Ruth Bader Ginsburg, her optimistic and humbling tone inspired me. In a dark and divisive political climate, it's easy to become pessimistic. But, pioneers like RBG remind us that the future is bright — when in the right hands. Our young and rising generation of activists are determined to have their voices heard, and fight for what they believe is best for all — men and women.
******To learn more about Ruth Bader Ginsburg, check our Politics tab.******
Gale Sayers, Chicago Bears Running Back, September 23rd, 2020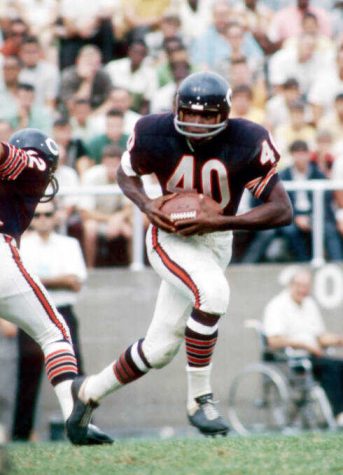 Gale Sayers was a Hall of Fame running back for the Chicago Bears. Although Sayers only played seven seasons in the NFL, he is considered by many to be one of the greatest runningbacks of all time. Sayers was also the youngest player ever to be inducted into the Pro Football Hall of Fame, at age 34.
"I felt devastated because he was a really good person, helped out around the community and was a really good teammate," Michael Sedin, Senior, explains. "Being a huge Bears fan and hearing about a former player's death really hurt because even though I didn't know him personally, I knew that he gave great advice on life and wanted everyone to be happy."
The death of a sports star creates unity among fans. Feeling connected to an athlete demonstrates the power of sports in society, and how it can bring people together. Sayers, nicknamed "Kansas Comet" fought adversity in the NFL all throughout his career, with multiple knee injuries ending his short-lived time on the football field, but also was a pioneer in NFL race relations. The movie Brian's Song depicted Sayers' relationship with fellow Bears teammate Brian Piccolo, navigating a friendship between a black man and white man amidst mid-1960s segregation. Sayers lived with dementia and passed away at age 77, but will always be remembered among sports fans for his good nature and as an athletic powerhouse.
Eddie Van Halen, Musician, October 6th, 2020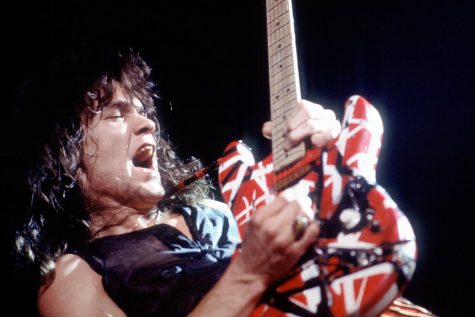 Eddie Van Halen, rock guitar legend, died at age 65 due to cancer. AVID Teacher Mr. Varela says, "I was pretty sad when he passed away because Eddie Van Halen just reminded me of a lot of good times in my life. All through high school, college, and in my adult life I listened to Van Halen all the time. I was such a big fan of his and it's hard to see your heroes die."
Music often coincides with milestones in our lives. Like soundtracks are the catalysts for movie plots, music becomes a part of how we identify ourselves. "My favorite memory of a concert was when I was in college at Southern Illinois University and Van Halen came there for a concert," Varela says, "It was a very big deal because since SIU is in a small town, they didn't get that many big time bands to play there. That was just one of the best concerts ever, the whole town and university was so excited for them to be there, and they played a great and memorable show."
Fortunately, music lives on. Streaming platforms have made it possible for younger generations to discover older artists for themselves, and continue the legacy of musicians like Van Halen.
Alex Trebek, "Jeopardy!" Host, November 8th, 2020
Alex Trebek, host of the famed Jeopardy game show, passed away recently at the age of 80. While finishing up this article, the news broke out, and it seemed only appropriate that I add Trebek to this story. Jeopardy aired with Trebek as its host for a record-setting 37 years.
Trebek brought consistency and familiarity to the homes of millions of families who watched him. "I mostly watched [Jeopardy] with my Grandma when I was visiting her," band student teacher Mr. Altieri says, "so Alex Trebek was a meaningful companion to me and my grandmother." Throughout a tumultuous four decades in politics and popular culture, Jeopardy was often considered a feel-good constant on the TV screens of many.
"With all the deaths in 2020 and the way everything is going, I feel like we're kind of numb to it as a society. It's been such a trip; it was sad news." Altieri says. Indeed, with more than 230,000 dead due to COVID, it increasingly becomes difficult to keep the faith when news of another death comes our way. Gratitude and appreciation for who we've lost is a small step in the right direction.
***** To learn about ways to cope with grief and loss, check our Wellness Tab*****
---
 In a year full of so many unanswered questions, it's valuable to reflect on the ones we can answer. Who do you look up to? How can you support them? What can you do right now to carry their message forward? "We need to truly understand our heroes if we want to keep their legacy alive," Mrs. Lennon says. And she's right. As Thanksgiving nears, in addition to being grateful for the people in our life, take some time to appreciate and learn about your heroes who have passed, and who have paved the way for us. It's the least we can do.