Police brutality update: Breonna Taylor
On March 23, Louisville police officers broke into the home of 26-year-old Breonna Taylor. They used what is known as a "no-knock warrant" to enter her home unannounced and investigate the apartment on suspicion of her boyfriend, Kenneth Walker, being a drug dealer.
After breaking the door down, Walker shot the officer once, to which police responded by firing shots, five of which hit and killed Taylor who was asleep next to Walker. The erroneous incident report mixed with the police response to the killing caught the attention of the Louisville public and the "Black Lives Matter" movement as protests broke out across the nation. In recent news, former officer Brett Hankison claimed to be suing Walker for the incident during the raid.
The path for justice has been a long one for Breonna Taylor. Three months after the initial incident, Louisville Mayor Greg Fisher released a statement with intent to sign "Breonna's Law", a bill that would essentially ban the "no-knock warrants" used during Taylor's death. Soon after, on June 23, Louisville police released a letter of termination for the former officer involved in the shooting: Brett Hankison. The other officers at the scene, Jonathan Mattingly and Myles Cosgrove, were later put on administrative reassignment.
Hankison was charged with Wanton Endangerment or the bullets he'd fired at the homes of Taylor's neighbors on September 23, nearly six months after Taylor's death. The charges stood for his reckless part in the raid itself rather than the death. Mattingly and Cosgrove faced no charges for the shooting of Taylor, and a recording of the grand jury proceeding was released on October 2nd. 
Throughout the case, police were inconsistent in their handling of the situation with Kenneth Walker, the boyfriend who shot Mattingly in the leg during the raid. Walker was initially charged with attempted murder for the incident involving Mattingly. The charges were later dropped sometime in May; however, on October 30th it was revealed that Mattingly is proceeding in suing Walker for "severe trauma, mental anguish and emotional distress". 
At the moment, this is all the information available on Breonna Taylor's case and the charges against those involved in the March 23 incident. As more information is revealed about Hankison's and now Walker's cases, more information will be released.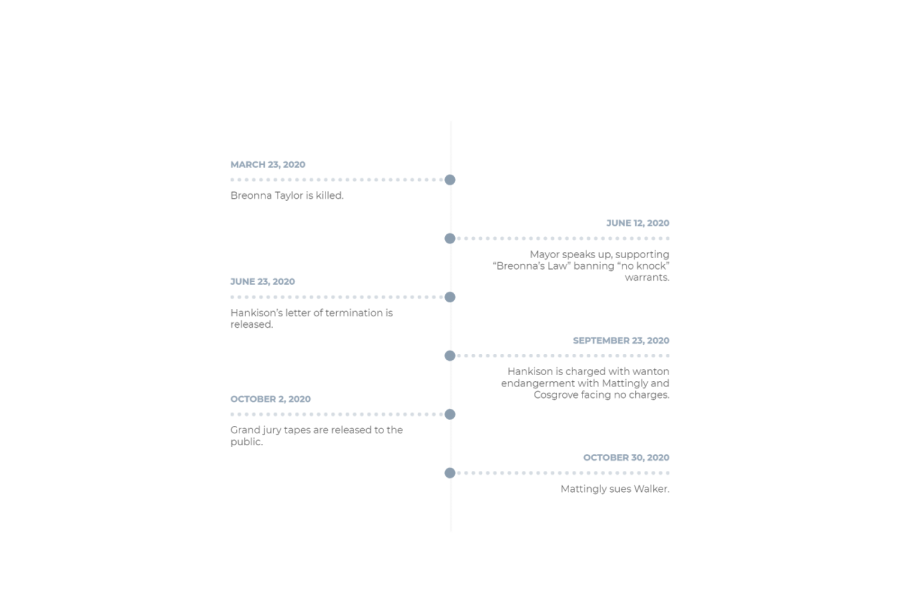 About the Contributor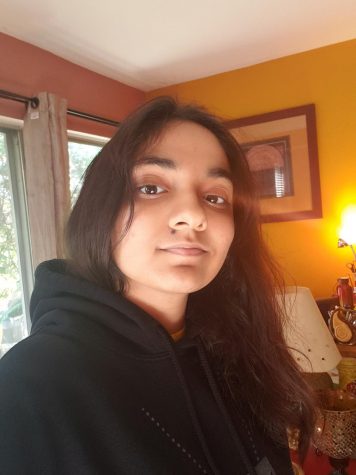 Muskan Naqvi, Staff Artist
Muskan Naqvi is a senior in her first year of journalism. She has a caffeine addiction that fuels her last-minute articles and scribbles. She tends to fall into research rabbit-holes and loves to go on nonsensical rants about anything and everything that exists.