BLM Perspectives
   Breona Taylor, Ahmaud Arbery, Elijah McClain, Tony McDade, David McAtee, Regis Korchinski-Paquet, and George Floyd. On May 25, 2020 in  Powderhorn, Minneapolis, MN. A 46-year old man had been arrested for supposedly using a counterfeit bill, the officer on the scene was Derek Chauvin. Officer Chauvin had pinned him to the ground and had his knee over his throat for more than 9mins, six more than the normal individual can withstand without breathing. Since that day, a historical movement had been reborn. The Black Lives Matter movement had been founded in 2013 but has been getting more awareness with the evidence of extortion in power from our local police. 
   Protests, marches, and riots have been the ideal way for the voices of those we've lost to be heard. In our local Wheeling community, some WHS students have led a peaceful protest regarding BLM. "Frida and I are very empathetic people and the injustice that was going on literally made me sick to my stomach I wasn't feeling well and I was crying and mad. So we decided we weren't going to sit here and complain cause everyone can do that, we were actually going to solve something so we reached out to some people, spread the word and we had a huge turnout." Barunka Szamaranszky, senior, says. These two students had led a march that was first conceived in the heart of Wheeling, the group had marched till their heart's content from there. 
   Ideally, these projects of protest are intended to be peaceful. Most are, although, social media has a way to maximize the bad rather than the good.  That being said, a recent study has actually shown that fact. According to ACLED, "In more than 93% of all demonstrations connected to the movement, demonstrators have not engaged in violence or destructive activity. Peaceful protests are reported in over 2,400 distinct locations around the country." Most police engage in the violence first, for who knows what. Yes, rioters are hot on the prowl, but that has nothing to do with protesters who genuinely want to see change and for black deaths to cease. 
   Since the Wheeling protest, there has not been another. Besides the usual support of signs placed in lawns, or posters hung on windows. Our community is rather quiet, nonetheless, our voices are louder than ever. Now, some have even opened their eyes and have found their own opinion on the matter. "I wouldn't say I was a big part, I'd say a little part, one speech isn't gonna get the job done. I wanna show that I can be a potential leader through all this." Jaden Tarell, senior, states. 
     In the end, the lives that were traumatically lost, have paved the way for our generation. To no longer stand by, to no longer stay quiet, to no longer let criminal murders and killings escape the eyes of justice. In our community and others just like it, we stand together. Because Black Lives Matter.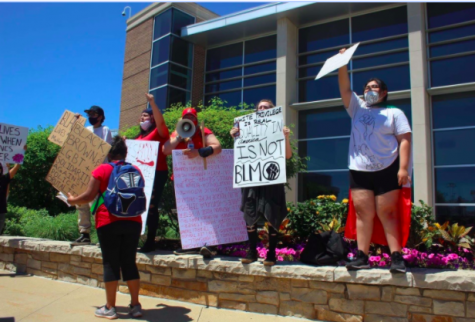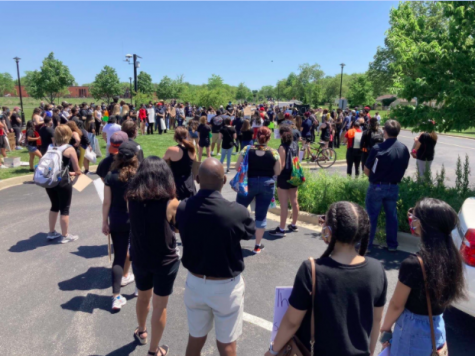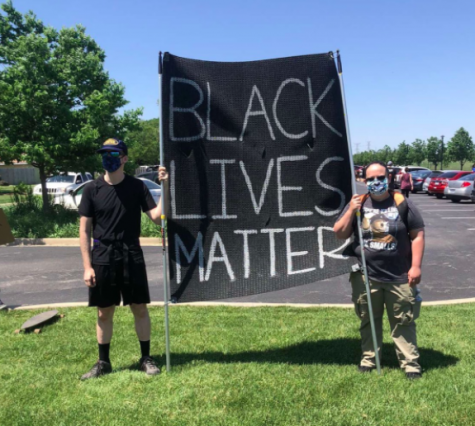 About the Contributor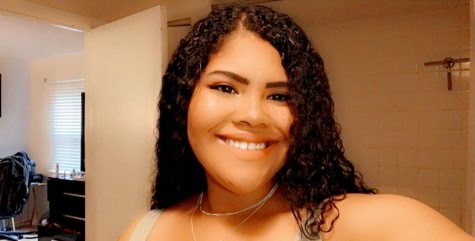 Erica Hayden, Trending Editor
Erica Hayden is a senior in her third year of Journalism. She intends to double major in Journalism and Criminal Law in college. She is fueled with strong dark coffee with vanilla almond milk creamer and sarcasm from her page group :)