Police brutality case update: George Floyd
On May 25th, 46-year-old George Floyd was pronounced dead after police kneeled on his neck and pinned him down for nine minutes during an arrest. The event was captured on video, spurring outrage across the world, and bringing the public eye towards the current "Black Lives Matter" movement and the ongoing issue of police brutality in the United States. Now, nearly 5 months after the initial incident, Judge Peter Cahill dropped the third-degree murder charges on former officer Derek Chauvin, leaving him facing charges for the more serious charge of second-degree murder of Floyd.
The process of getting these charges has been a long one. On May 26th, one day after the killing, Mayor Frey of Minneapolis announced the termination of officers Derek Chauvin, Tou Thao, J. Alexander Kueng, and Thomas Lane. The same day, the F.B.I was revealed to be conducting a civil rights investigation as shown in a statement by the Minnesota Bureau of Criminal Apprehension. Chauvin was charged with third-degree murder and second-degree manslaughter on May 26th, and, following public outcry, a charge of second-degree murder was added in June. The other former officers, Thao, Kueng, and Lane, were also charged with aiding and abetting the murder.
Despite mass media coverage, the bodycam footage of the incident was not officially released by Minneapolis police, with autopsies also showing conflicting results. In August of this year, the police footage was finally released to the public and the former officers made their first court appearance the following month on September 11th. On October 7th, Chauvin was released on bail for one million dollars as he and his former partners awaited trial.
Most recently on October 22nd, the third-degree murder charges on Chauvin were dropped in favor of the persisting second-degree murder and second-degree manslaughter charges. If found guilty, second-degree murder can carry up to 40 years in prison. Judge Cahill also upheld the charges on Thao, Kueng, and Lane for aiding and abetting second-degree manslaughter and aiding and abetting second-degree— charges that can lead to 25 years imprisonment. 
At the moment, this is all the information available about the case and the charges against the former Minneapolis police officers. More information will be released as the investigation continues and the officers face trial. The process has been a long one, but progress is being made. Hopefully someday justice shall be served, whatever that may mean.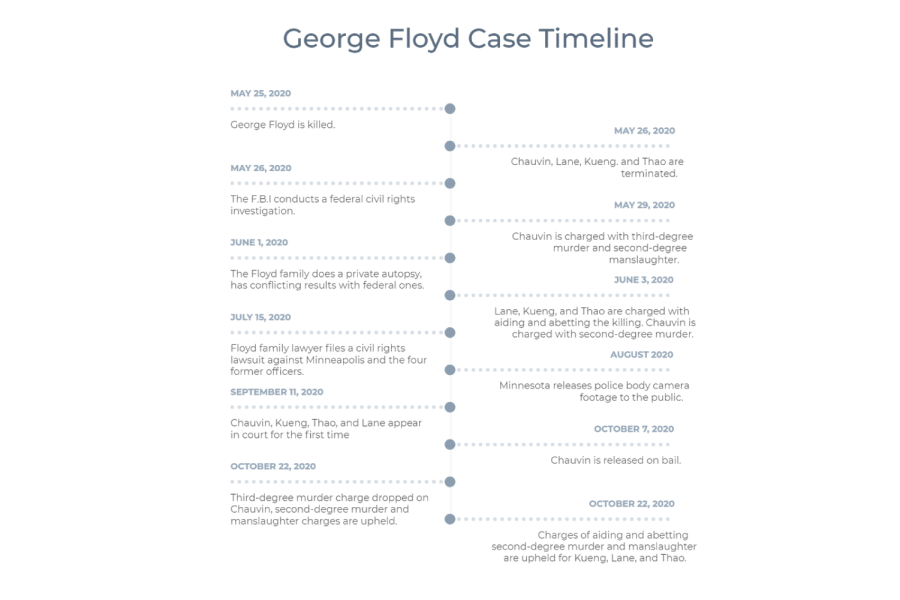 About the Contributor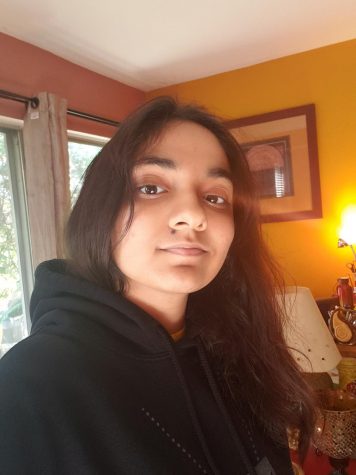 Muskan Naqvi, Staff Artist
Muskan Naqvi is a senior in her first year of journalism. She has a caffeine addiction that fuels her last-minute articles and scribbles. She tends to fall into research rabbit-holes and loves to go on nonsensical rants about anything and everything that exists.