Essential Students at Mariano's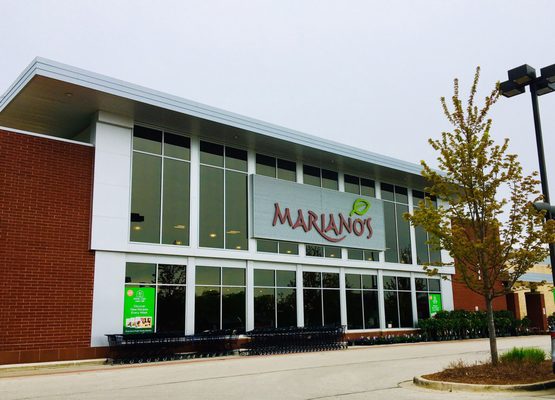 It's been 383 days since our first confirmed COVID case in America, and students have been struggling to keep up with remote learning, family & friends, and work. Some students have even worked through the initial spread of COVID back in January of last year. Recently, a lot of students have seeking spots at the grocery store Mariano's.
The students themselves have their own say in how their experience being an essential worker and a student collides. 
"I would say I am pretty indifferent, as my need for money isn't as high as it should be. Since I am a high school student, the need for money is just to have cash in my pocket. The pandemic had honestly put my work at ease, as many did not feel safe to enter the store at that time. So really, it was just free money at this point. Socially, I wish it would have been different. Academically, it has its advantages and disadvantages," Ethan Panganiban, senior, said.  
Now, as we've been living through this pandemic for more than a year, we have a good grasp on the stages of reopening in the US. With the constant back and forth of having to transfer through stages, some students have found it difficult at times to work. 
"For me, COVID-19 is the reason why I got a job since there was nothing to do. I'm grateful for this job, but also wish the world was back to normal. School activities are not the same, and we're still on pause. So in a way, it affected me both positively and negatively. I feel like working during COVID is difficult because we have to be very careful trying not to get close to people, and always making sure you feel healthy," Jorge Gutierrez, senior, said. 
However, some workers feel pressured at Mariano's due to an increase in online shopping.
 "Since Covid, working in this department has become more hectic and chaotic, since more people shop online. However, this job has positively affected me due to this job helping me become qualified for the vaccine," Sarah Levin, sophomore at ISU, said. 
Between juggling schoolwork and being essential workers, WHS students have been proving to stay positive throughout a pandemic.