Stanley Cup Review
As of September 28th, the Tampa Bay Lightning are the Stanley Cup Champions. 
Beginning the series with a loss, the Tampa Bay Lightning went on to win the next three games, walking into Game 5 with the opportunity to win it all. But as Game 5 went to double overtime, Anton Khubodin kept the puck out of Dallas' net, but Dallas struggled to get shots on goal. The game fell similar to Game 7 of the second round of the 2019 playoffs, when Dallas took the Blues to double overtime, but lost. Ben Bishop saved 52 of the 54 shots on Dallas' goal that night. But, Corey Perry was able to score for the Stars, and the series continued to Game 6. 
In the first period, Point scored, assisted by Kucherov and Victor Hedman for the Lightning. In the second, Blake Coleman scored once again for the Lightning, assisted by Cedric Paquette, and Pat Maroon, who'd won the Stanley Cup with the St. Louis Blues last year. Dallas continued to struggle getting shots on goal, and were unable to get it past Tampa Bay's powerhouse of a goalie, Andrei Vasilevskiy. The game ended in a shutout, and Tampa Bay won the series.
Sean Decoursey, junior, says, "I"ve enjoyed the Stanley Cup finals, particularly because of the teams. I have a bunch of respect for the Stars and the Lightning both, so it's been very fun seeing these teams go head to head in the most important few games of the season." While both teams deserved to be in their positions, it's clear that the Tampa Bay Lightning had been working for the cup for years. During his time in Tampa Bay, Steve Yzerman worked to build a playoff team from the ground up, and he did. TBL's first line, consisting of center Brayden Point, left-wing Ondrej Palat, and right-wing Nikita Kucherov are a force to be reckoned with. "Seeing a team like Tampa Bay that has fallen short every year in the playoffs, and an underdog team like Dallas in the finals, is an awesome thing to see.", Decoursey said.
About the Writer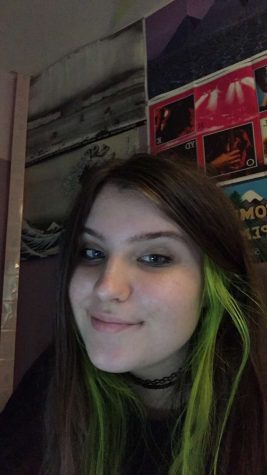 Grace Estes, Staff Artist
Grace Estes
is a senior, and in her first year of journalism, she's taken on the tough job of constantly making fun of Mr. Uhrik.