Gallivan conquers Call-to-Action
     Fundraising and throwing water balloons at the WHS Varsity Boys Basketball Team, what could be more fun? On August 24 and 25, Ryan Gallivan, Senior, held a food drive for the Wheeling Food Pantry during these hard times. Wanting to make the experience more exciting, Gallivan decided to up the standards. If you brought in five canned goods, you'd receive one water balloon to throw at your pick of WHS's Basketball Team members. Additionally, participants were able to enter a raffle to win some WHS Spiritwear. 
     Within the two days of fundraising, they were able to collect hundreds of cans and other products to donate to the food pantry. When asked how one would come up with such a great cause, Gallivan had some key points. "I just wanted to help people out who maybe aren't as fortunate as a lot of us during the pandemic. When the pandemic hit it took a lot out of all of us, so I just wanted to bring some positivity into the community". Additionally he thought, "It was really cool to see the whole community come out and support each other. Seeing the love everyone gave was something I'll never forget." 
     Other students volunteered to participate in the cause by making posters and even promoting the event. Sadaf Seifianjoo, Senior, Sybrina Ramirez, Junior, and Jessica Walger, Junior, all took time to do such. "We were able to quickly rise to action, and support this great cause. My friends and I prepared by making a number of posters to place around WHS and the Indian Trails Library", Seifianjoo was quoted as saying. 
     Throughout the whole experience, they were able to practice social distancing and use safety protocols. Participants were asked to bring and wear masks, as well as socially distance from each other, and making sure to stay home if exemplifying Covid-19 symptoms. Although there were restrictions in terms of safety, students and volunteers were able to join together and make a difference in our community, while sharing a bit of fun and competition.
About the Contributor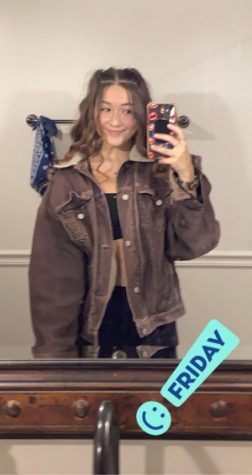 Kaidence Katz, Wildcat Beat Editor/ Social Media Manager
Kaidence Katz
is a junior in her third year of journalism, writing and editing for Wildcat Beat. Additionally, she holds the title of Social Media Manager. She loves the world of Journalism and Media, and hopes to continue on with it after high school.